Out of everything I do, I enjoy search engine optimization the most. Google keeps you on your toes with algorithm changes and updates. Optimizing your website for page rank is like solving a complicated math problem. It's also like a competitive sport - competing for that coveted #1 spot. Most importantly, it's a game where the hard work pays off.
Optimizing and Tracking
Over the last few years, I've adapted to the ever-changing search guidelines provided by Google and Bing. I'm a white hat SEO and understand doing what is asked will provide the long term benefits. Many clients see these results on a monthly basis. No tricks. We follow the rules and win the marathon.
Bedsides page visits and contact forms, how do we know we are winning?
I've sampled and used many keyword tracking tools over the last several years. Moz is an industry favorite and I still use many of the features. At one time, HubSpot had a great keyword tracking tool (since has been eliminated). SEMrush and WordStream are also nice tools to use.
SE Ranking
Recently I signed up for SE Ranking. The price and reviews were respectful. I found a few nice iPhone apps. They met my criteria and soon earned my business.
There are plenty of features, but one that I use for every client is the keyword ranking tool. Each client has their important terms they want to rank for and this tool emulates a search for those terms.
Why would I pay for a Keyword Tracking Program?
Search engines have become more and more sophisticated in returning relevant searches. A search from your mobile phone in St. Clairsville, Ohio could be very different than from your desktop in Weirton, West Virginia. Unless you want to travel around the Ohio Valley and do random searches, you won't be able to track your results.
SE Ranking allows you to pick specific browsers and locations for your search. This helps you track your progress in the Northern Ohio Valley compared to the Southern Ohio Valley (and so on). You can track the results from a mobile device or desktop. They even give you pretty little reports to review
Search Visibility with Google Maps
One thing I noticed for the SE Ranking is that it also allows you to track your location based on the Google Map. Although this is not directly tied to keywords on your website, you really care about the search visibility (not always the website hit).
Several clients weren't Ranking for select keywords but were in the #1 spot for their Google Map. We want as much real estate on that search result page. The goal would be to own both, but the maps and the local listing has been increasingly more important.
Getting on the Map - Google My Business
Some clients are seeing decreases over the years to their contact page. Blogs and about pages are increasing, but year-over-year decreases for contact information. I bet you can guess the answer.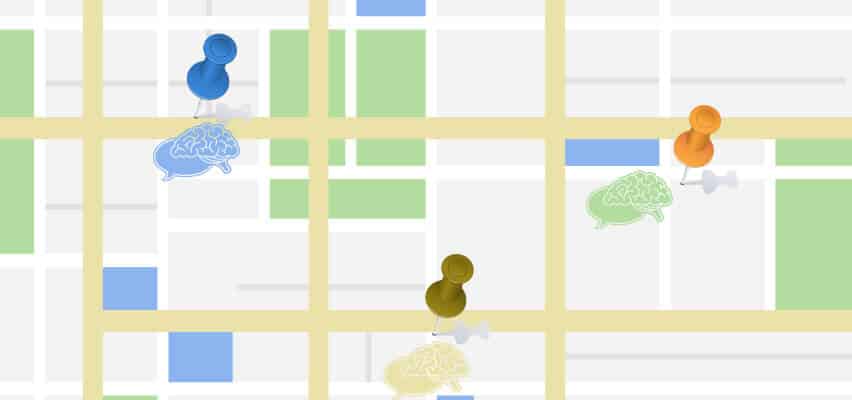 Google has been stealing clicks for a while now. Their goal is to get the user relevant, accurate information as quickly as possible. Part of that solution is giving the contact information on the results page. You see these knowledge panels every time you search for a business/brand.
The entire sidebar of the page is dedicated to your business. Your logo, business hours, phone number, reviews, etc.... are front and center (actually front and to the right on desktops). This information comes from Google My Business.
Claim Your Business on Google
If you have a business, you likely have a listing - even if you didn't make it. You can tell if it is claimed rather easily. Check for a link asking "Own this business?". Once you claim it, you can get down to business.
Setting up your GMB (Google My Business) account is pretty self-explanatory. Much like SEO, success is found in attention to detail. Successfully using the right business category, listing accurate information, and uploading photos help push you to the top of the ranks.
Why Should I Have A GMB Listing?
Not all search Intent is the same. Navigational searches really just want the page URL. Informational intent often wants a single piece of information.
Direct Online Marketing Phone Number
People naturally like to interact with things they are comfortable with. Users also like consistency. You can't get much more consistent than the knowledge panels from Google My Business. The user can even tap the phone button and make a call without ever landing on your website.
You want the call, right?
Having a Google My Business listing could negatively:
A decrease in Search Traffic
Having a Google My Business listing could positively:
Increased Phone calls
Additional Foot traffic (directions via map)
Increased Emails (about your business)
Better Website bounce rate
Most business owners would be okay with losing some clicks to getting actual customers.
Local SEO
Search engine optimization is not just about your website. Having your business on directories and review websites can greatly impact your search results. Local businesses have the ability to utilize the local algorithm for results. Focusing on GMB, Yelp, and Apple Maps can make an immediate impact.
Truth is, if you ignore these third parties you will lose the local SEO game. People are naturally going to visit items at the top of the SERP (search engine results page). If there are a few sponsored ads and the top three business listings, being #1 on organic might really be #7 listed. I would much rather be #1 organic and the top business in the local listing.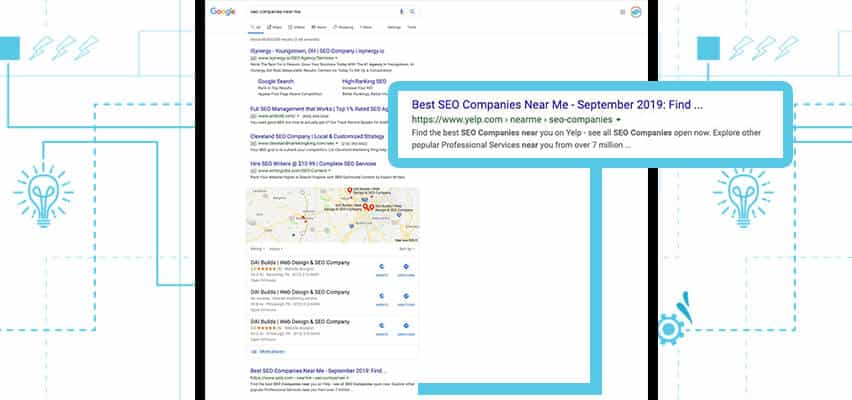 My 'Google My Business' Account
As mentioned in previous posts, I just opened up shop to the public. I have been doing a very slow drip marketing campaign (this includes social). Before rushing into creating a GMB account, I wanted to make sure I did my thorough research for proper account setup.
Should I List My Address?
Do I need a different phone number?
Would I need a PO Box?
What category/categories should I select?
I've heard horror stories of people trying to fix their profiles after creation. It's best to have a plan than to rush in with incomplete data.
Over the course of the next few blog posts, I will be creating an account and sharing some of the best practices I've learned.
If you have a business and haven't claimed your listing, it's a good time to. Let's clean things up together.